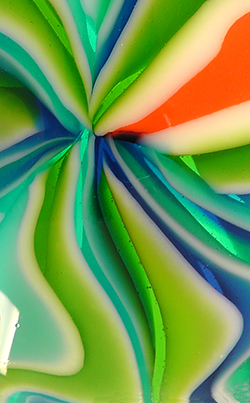 Three Day Flow
Friday, March 17 to Sunday, March 19, 2017
Instructor: Brad Walker
Don't just sit still! Join us for a three day exploration of the principles of glass flow and displacement. We'll start with basic principles, continue by creating slabs and stacked pieces that flow, and put it all together to create several finished pieces that make the most of the ways that glass can move in the kiln.

Along the way we'll also cover basic coldworking techniques, ways to get the most out of refractory materials and dams, and how to design firing schedules that will result in perfect pieces every time.
Familiarity with glass cutting and with basic fusing and slumping techniques is highly recommended. All materials will be provided.
Three days Price: $425
10:00 to 4:30 first two days, 10:00 to 3:00 last day