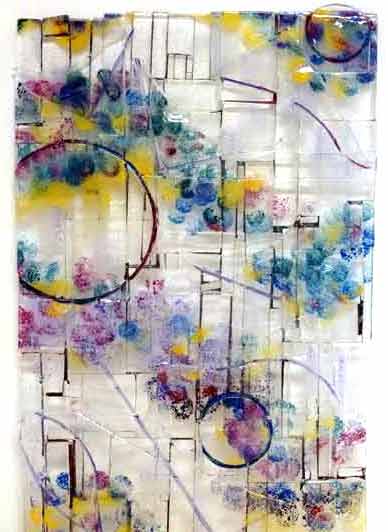 From Scrap to Masterpiece
Saturday, July 14 to Sunday, July 15, 2018
Instructors: Jody and Brad Walker
Looking for an idea of how to use up some of your scrap glass and also create a work of art?  Here's your opportunity to create a beautiful flat panel or slumped bowl "masterpiece" using nothing but scrap glass.  You can add colorful embellishments using glass powders, frits  or paint with Sunshine enamels.
You'll get the chance to make two pieces, each in the colors you want, the shape you'd like, and using enamels, powder, or both.
Familiarity with glass cutting and with basic fusing and slumping techniques is recommended, but not essential. All materials will be provided.
All levels, two days Price: $295
10:00 to 4:30 first day, 10:00 to 3:00 last day