We are a small family owned business located in Clemmons, North Carolina, about an hour North of Charlotte. We've been at our current location since 2007.
But before that, we taught in our basement. Brad created Warmglass.com and wrote his first book, Contemporary Warm Glass in 1999. And Jody started creating glass art in 2001. After our daughter Sam finished college, she joined us and we moved to our current location. Since then we've grown to teach abroad, as well as, write books and PDF's, create YouTube videos, and sell fused glass supplies in our 3000 square foot shop.

And we are so very lucky to have our grandkids Delani (check out her videos on YouTube), Dex, and Quinn here at the shop teaching us every day.
Thank you for all your support now and over the years. Please stop by and visit us next time you're in town!
2575 Old Glory Rd.
Suite 700
Clemmons, NC 27012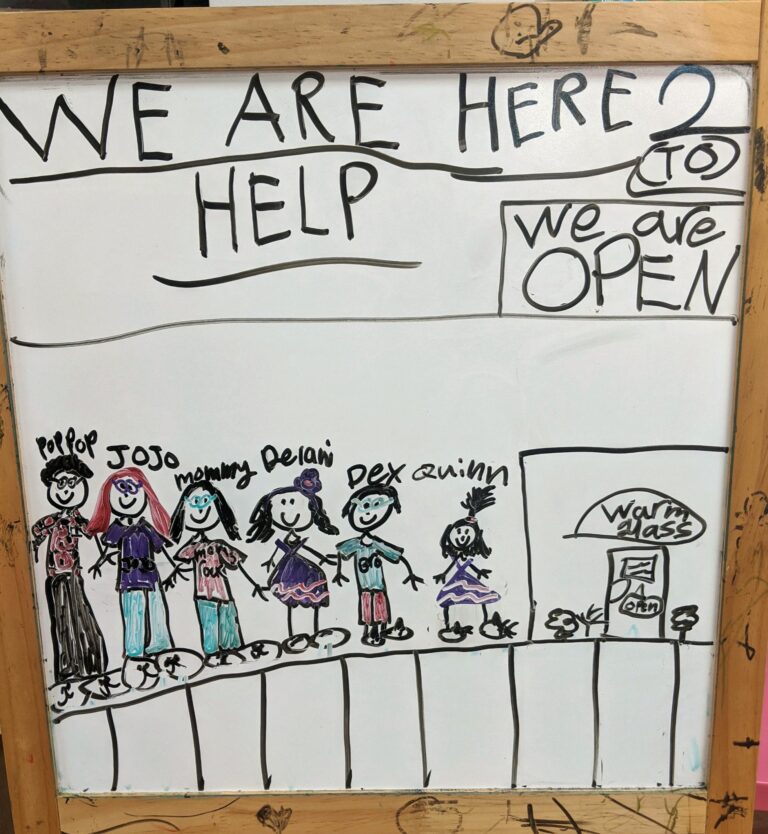 — Drawing by Delani Allen