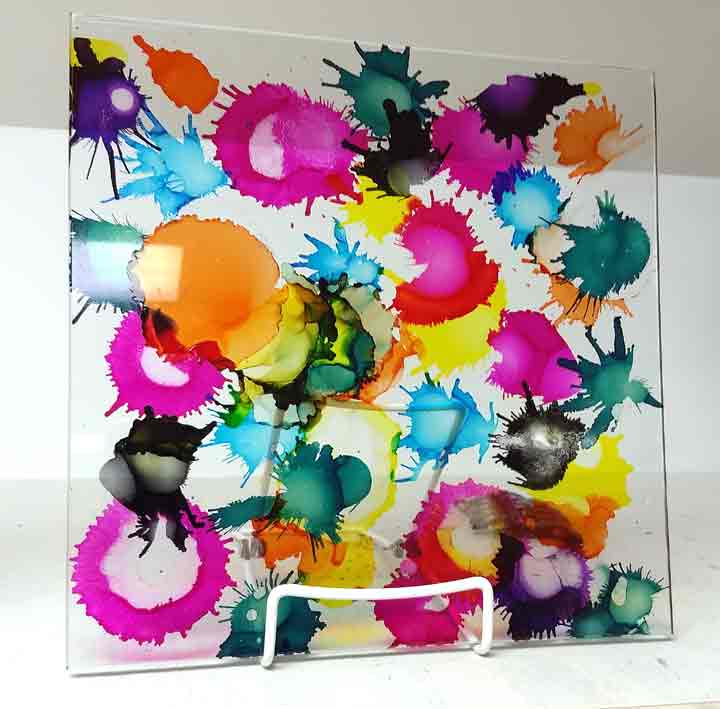 No experience required.
A hands-on, fun-filled workshop that will show you how to use colorful, inexpensive alcohol inks on float glass. We'll learn the basics by working with several flat panels, then explore using alcohol inks on jewelry and on ready-to-hang ornaments.
All materials included.
One day from 10 am to 4 pm
We can set up any workshop, past or present, on request.  With your help we'll agree on a date for the workshop.
So long as we get two or more persons signed up, we'll hold the workshop for you.
And remember, if you and a friend sign up for a workshop together, you each get 10% off our regular workshop prices.
So what are you waiting for?  Set up the class of your dreams now. 
(And yes, we'll even set up a custom class for you if you prefer that to one of our regular ones!)
Please contact us to learn more or to set up a class.