Drop Forming and Murrini Making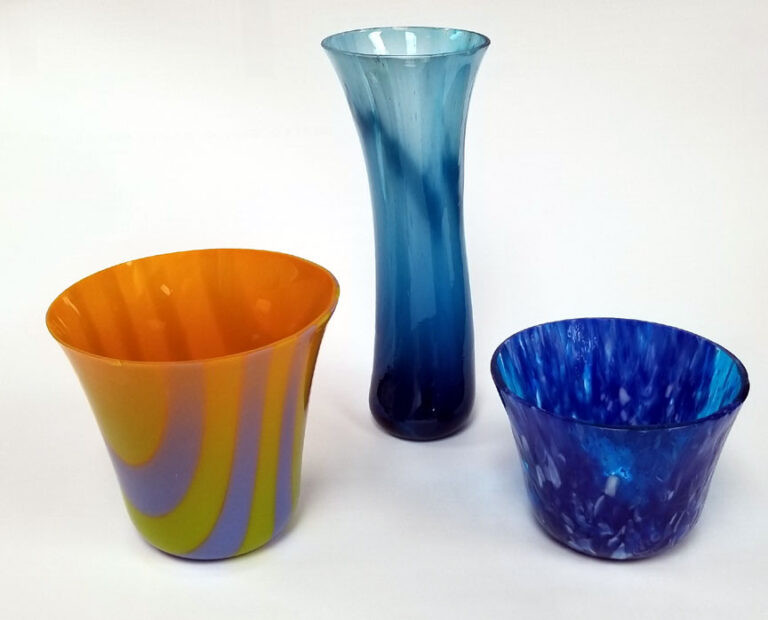 By special request, we've come up with a workshop that combines two of our most popular classes — drop formed bowls and murrini making with the vitrigraph kiln.
While we won't drop the murrini we make (that would take a four or five day class), we'll teach you everything you need to know to make murrini and drop vases and bowls in the design of your choice.
On day one we'll create a blank from sheet glass and make the mold for our drop.  Then on the second day, our finished blank is dropping in the kiln, we'll try our hand at a few murrini making projects.  And finally, on the third day we'll coldwork our drop and assemble some of our murrini for fusing in the kiln.
It promises to be a fast pace, hands-on experience covering both techniques.  You'll leave with a drop formed bowl, a custom made drop ring, vitrigraph kiln murrini, and the knowledge to create much, much more!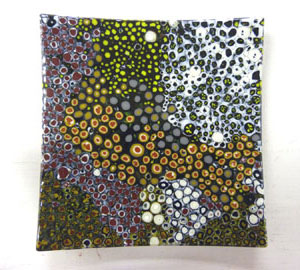 Familiarity with glass cutting and with basic fusing and slumping techniques is highly recommended.
10:00 to 4:00 first two days, 10:00 to 3:00 last day
We can set up any workshop, past or present, on request.  With your help we'll agree on a date for the workshop.
So long as we get two or more persons signed up, we'll hold the workshop for you.
And remember, if you and a friend sign up for a workshop together, you each get 10% off our regular workshop prices.
So what are you waiting for?  Set up the class of your dreams now. 
(And yes, we'll even set up a custom class for you if you prefer that to one of our regular ones!)
Please contact us to learn more or to set up a class.