Glass and Stone: Pocket Sculptures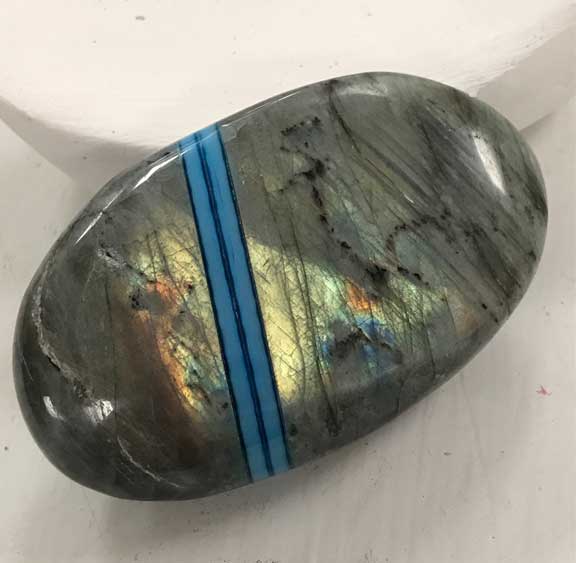 This workshop is based on processes taught by artist Weston Lambert, and is offered with his permission and blessing. In two busy days we'll cover the basics of combining diverse materials, with a focus on combining glass and stone to create small "pocket sculptures" that can be made quickly with basic coldworking tools and techniques.
You'll be able to bring and use your own stones or choose from the selection we'll have available. You'll also have a range of options for the glass to include, from previously made pieces to pieces we'll craft in the class. And best of all, you'll take home several pocket sculptures of your own.
Familiarity with glass cutting and with basic fusing and slumping techniques is recommended, but not essential.
10:00 to 4:00 first day, 10:00 to 3:00 second day.
We can set up any workshop, past or present, on request.  With your help we'll agree on a date for the workshop.
So long as we get two or more persons signed up, we'll hold the workshop for you.
And remember, if you and a friend sign up for a workshop together, you each get 10% off our regular workshop prices.
So what are you waiting for?  Set up the class of your dreams now. 
(And yes, we'll even set up a custom class for you if you prefer that to one of our regular ones!)
Please contact us to learn more or to set up a class.