Glass Casting and Pate de Verre
Instructor:  Jody Danner Walker & Brad Walker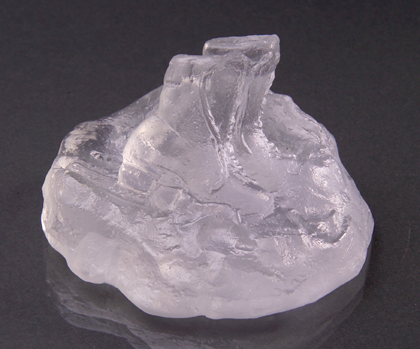 A comprehensive exploration of methods for casting glass, from simple open faced castings to more elaborate techniques such as lost wax casting and casting with rubber molds.
In this fast paced 4 day workshop we'll approach glass casting from several angles, including:
Open faced, or bas relief casting

Lost wax casting, from start to finish

Pate de verre, using a "paste of glass" in a mold

Mold making with clay and plaster, as well as using rubber molds

Coldworking techniques for casting.
This is a hands-on class in which students will learn to use existing molds or create their own molds from clay and plaster.  Focus will be on creating a number of smaller pieces that showcase each technique.  Experience with basic kiln processes is helpful, but not required. 
All levels, four days 
10:00 to 4:30 first three days, 10:00 to 3:00 last day
We can set up any workshop, past or present, on request.  With your help we'll agree on a date for the workshop.
So long as we get two or more persons signed up, we'll hold the workshop for you.
And remember, if you and a friend sign up for a workshop together, you each get 10% off our regular workshop prices.
So what are you waiting for?  Set up the class of your dreams now. 
(And yes, we'll even set up a custom class for you if you prefer that to one of our regular ones!)
Please contact us to learn more or to set up a class.