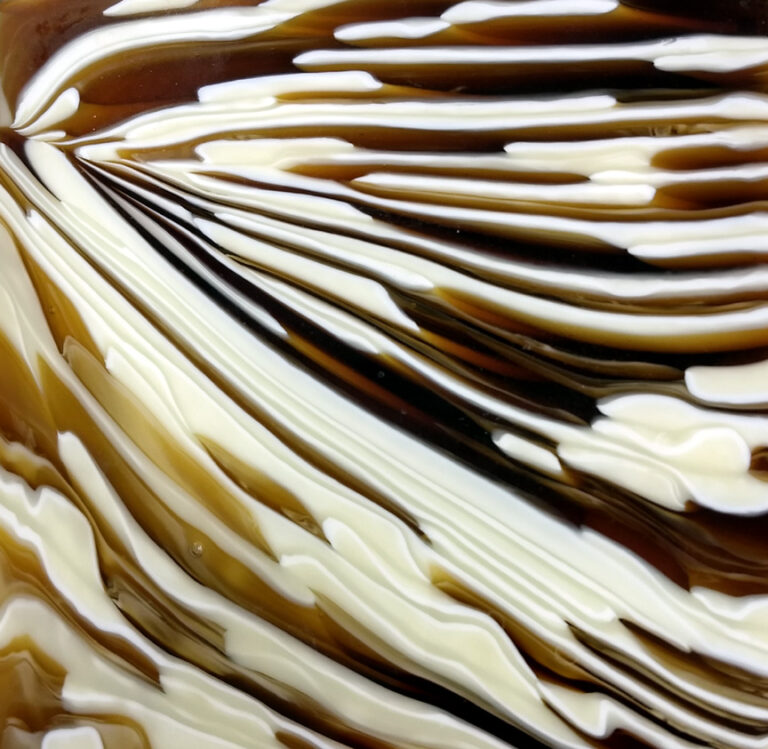 Don't just sit still!  Join us for an intensive, three day exploration of the principles of glass flow and displacement. 
We'll start by exploring basic principles and creating samples of several different kinds of flow pieces.
Then we'll take what we learned and refine our initial experiments by creating larger slabs and stacked pieces that flow in the kiln in unexpected ways.  Before it's all done, you'll have created numerous smaller and at least two larger flow pieces that illustrate a myriad of ways that glass can move in the kiln.
Along the way we'll also cover basic coldworking techniques, ways to get the most out of refractory materials and dams, and how to design firing schedules that will result in perfect pieces every time.
All experience levels are welcome, but experience with glass cutting and fusing is definitely a bonus.
Price:  $450
10:00 to 4:00 first two days, 10:00 to 3:00 the third day.
We can set up any workshop, past or present, on request.  With your help we'll agree on a date for the workshop.
So long as we get two or more persons signed up, we'll hold the workshop for you.
And remember, if you and a friend sign up for a workshop together, you each get 10% off our regular workshop prices.
So what are you waiting for?  Set up the class of your dreams now. 
(And yes, we'll even set up a custom class for you if you prefer that to one of our regular ones!)
Please contact us to learn more or to set up a class.