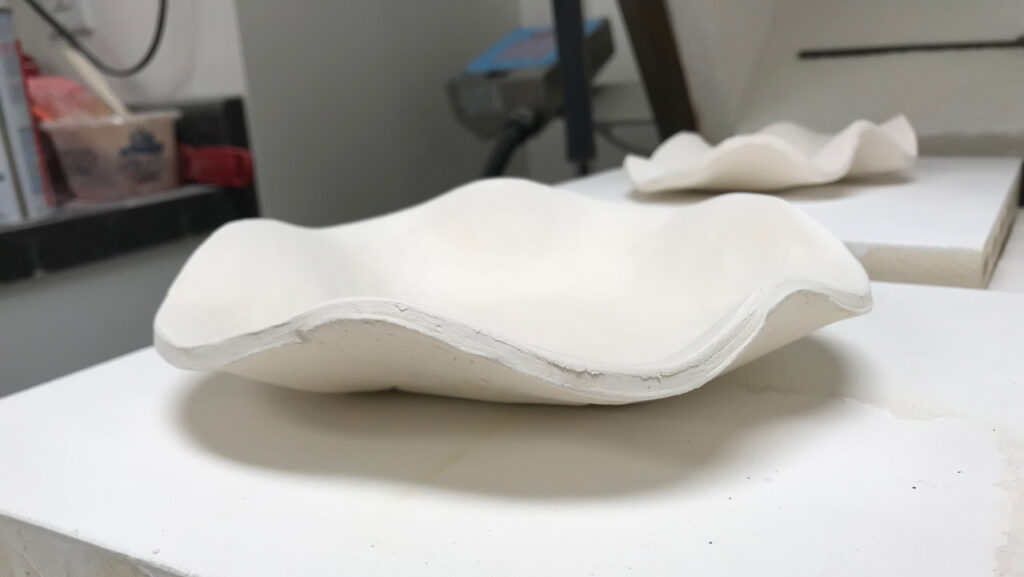 Tired of having your slumped pieces look like everyone else's?  How about just wanting to save a few dollars making your own slumping molds? Or are you interested in modifying existing molds to create your own unique style?
Here's your chance to learn how to make simple, effective molds for slumping glass. You'll learn about three different mold materials, with an emphasis on using clay to make slumping molds.
When the class is over, you'll not only take away several small molds to keep and use, you'll also have the knowledge of how to make countless more slumping molds with shapes that are that are uniquely yours.
All levels, two days
Price includes ALL materials.
10:00 to 4:30 first day, 10:00 to 3:00 last day
We can set up any workshop, past or present, on request.  With your help we'll agree on a date for the workshop.
So long as we get two or more persons signed up, we'll hold the workshop for you.
And remember, if you and a friend sign up for a workshop together, you each get 10% off our regular workshop prices.
So what are you waiting for?  Set up the class of your dreams now. 
(And yes, we'll even set up a custom class for you if you prefer that to one of our regular ones!)
Please contact us to learn more or to set up a class.