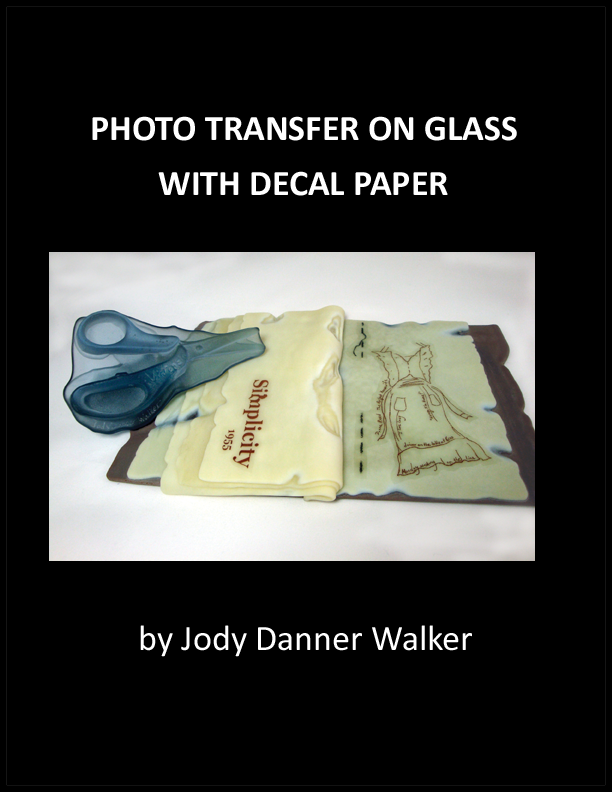 Ever wanted to transfer photographs or drawings to your glass?
Here's a step by step pdf that will show you three ways to get it done, using decal paper and using regular white paper, too.  This expands on material in Jody's book, Printmaking Techniques on Glass.
PDF format, 34 pages, ready for immediate download
Only $15.00 — thank you very much for your support.