Instructor:  Jody Danner Walker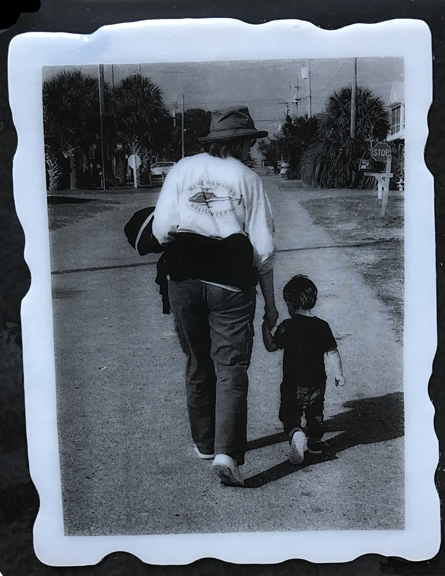 The photo transfer technique is a quick and easy way to transfer your favorite photos and drawings to fused glass.
Join Jody Danner Walker, author of Printmaking Techniques on Glass, as she takes you through all the ins and outs of the process. You'll learn about transfer paper, the best way to make the transfer, and tips for successful fusing of your images.
Open to anyone with basic fusing experience. No previous painting or drawing ability is required or necessary. All materials are provided and no prior experience is necessary.
One day:
10:00 to 3:00 with a break for lunch
We can set up any workshop, past or present, on request.  With your help we'll agree on a date for the workshop.
So long as we get two or more persons signed up, we'll hold the workshop for you.
And remember, if you and a friend sign up for a workshop together, you each get 10% off our regular workshop prices.
So what are you waiting for?  Set up the class of your dreams now. 
(And yes, we'll even set up a custom class for you if you prefer that to one of our regular ones!)
Please contact us to learn more or to set up a class.