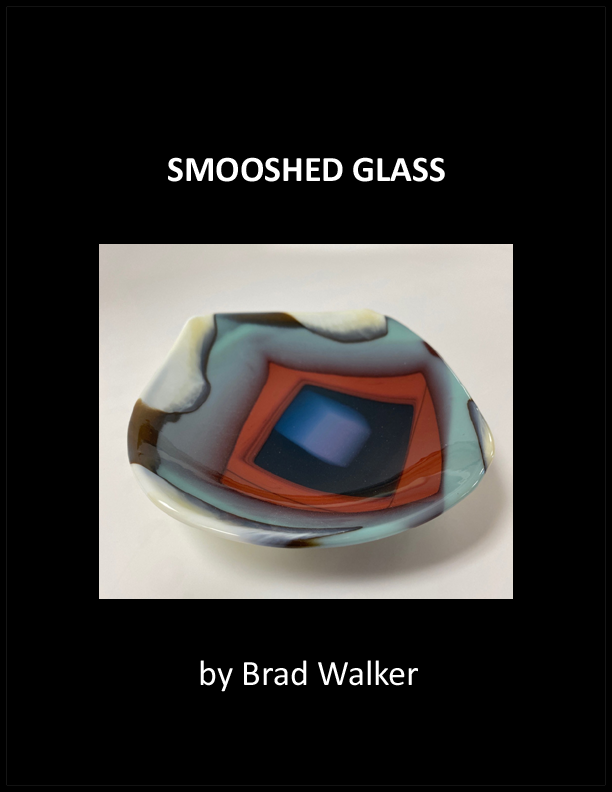 Here's your chance to learn how to smoosh glass in the kiln.  In addition to a step by step tutorial on how to make the bowl to the left, we'll include lots of additional projects and suggestions.  Includes full firing schedules and much more. This is a companion to our YouTube video (watch below).
The pdf contains both imperial (US) units and metric units.
PDF format, 24 pages, ready for immediate download
Only $15.00 — thank you very much for your support.