With Covid19, we are all in our homes a lot more than usual.  And being home more, we look around and see changes we want to make. Probably changes that we've wanted to make for a while, but never had the time or energy to tackle. Changes to make your home …more you. 
Me too!  So, I decided now is the time I would paint my cabinets in my kitchen.  Big project!  Huge undertaking!  They are the color we inherited when we bought our house a couple years ago.  So, now is the perfect time for a change.  Paint is cheap, plenty of time and labor is free.  Ok, let's do it. 
You'd think that, as a professed artist, it would be easy to pick the exact color I want immediately. But, no…
I go along to the paint store just like everybody else.  Stand in front of all the yummy paint swatches.  Pick about 10 grey and turquoise swatches and go home. That should be enough.
I begin taping those tee-niny swatches to my upper and lower cabinets.  Narrow down to 2 shades of grey and 1 turquoise.  I buy those #SherwinWilliams colors in little To Go Paints.  Great! 
Wrong!  Then begins the craziness, and/or exciting game, color plays on us in different lights.. 
I paint one upper and one lower cabinet door in each color.  Look at the color. Cabinet 1 color is Light French Gray and it is a Red Gray.  Looks Prrrrfect during the day!  Now flip on the lights and voilà, totally different color – it turns a Blueish Grey. I didn't really want Blue Grey. Cabinet 2 color is Evening Shadow which looks Blue Grey, but after I flip the switch, it looks Purple Grey.  Eeek!  The turquoise (Reflecting Pool) looks blue turquoise and green turquoise respectively, ahhh, love it!  Keeper.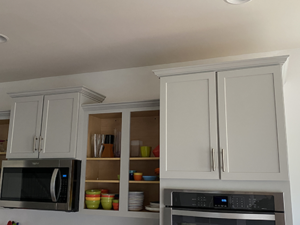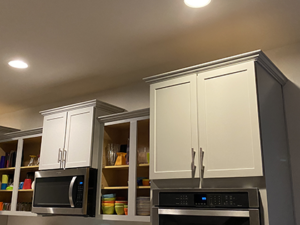 You see, I have yellowish lights above the cabinets. And hmmm weird, the top cabinets look like a totally different color than the bottom cabinets in any light, because they are in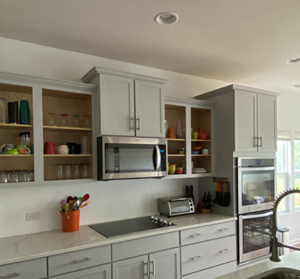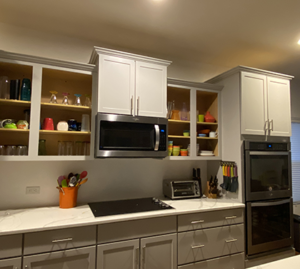 Why is color is being so fickle?  All color is dramatically affected by the light. Daylight, Yellow light, Halogen Light.  Then there is the bright light where the light hits an area straight on, shadow, night, and day light. It's best to test color in all these different areas of your room, especially the corner.  
So I (you too) have to take all these lighting scenarios into consideration when I choose my "as close as possible to the color I want" color.     
So finally, after looking at the color both in daylight and nightlight, after all the light on and off flipping, I pick my color. Light French Gray. I paint. 
I absolutely love it!  The new color affects the way I feel when I walk into the room.  Ahhh… It's fabulous!  I only wish I had done it earlier!
And now, on to my walls…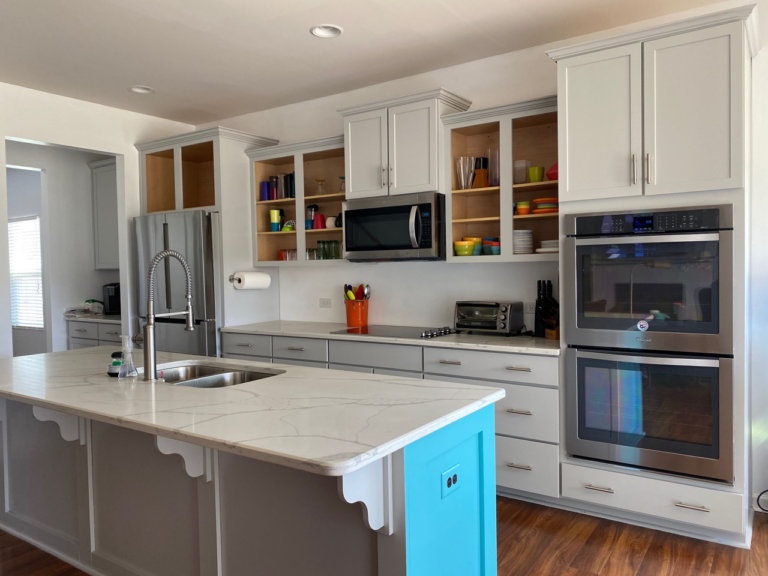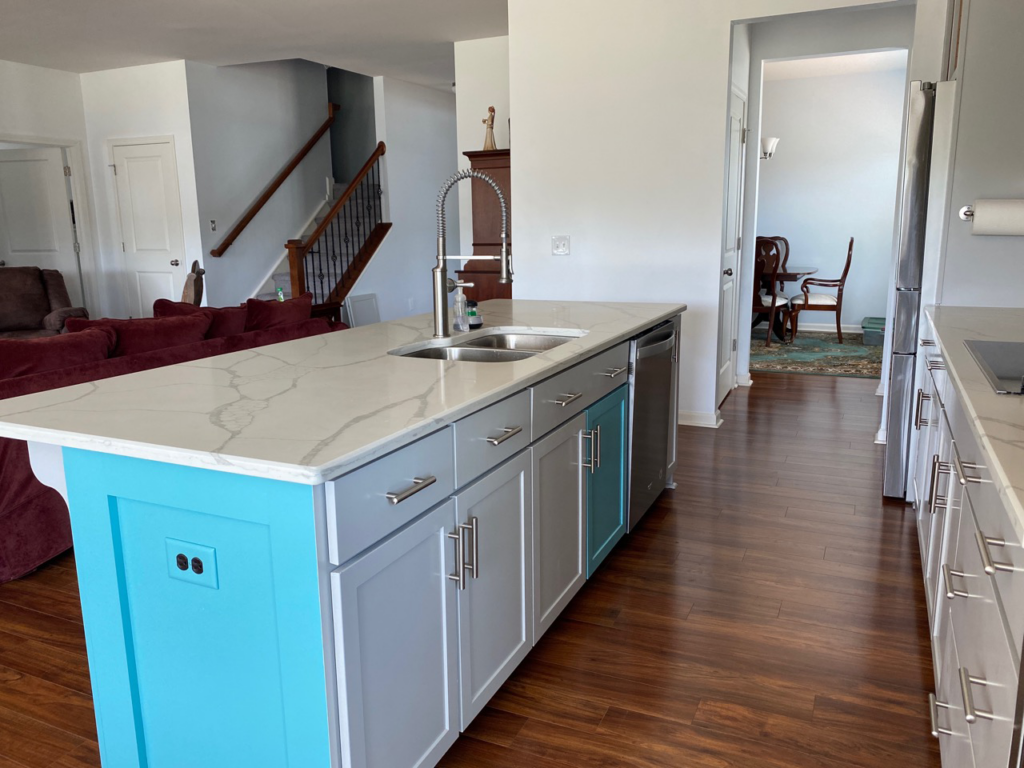 Read more of Jody's posts