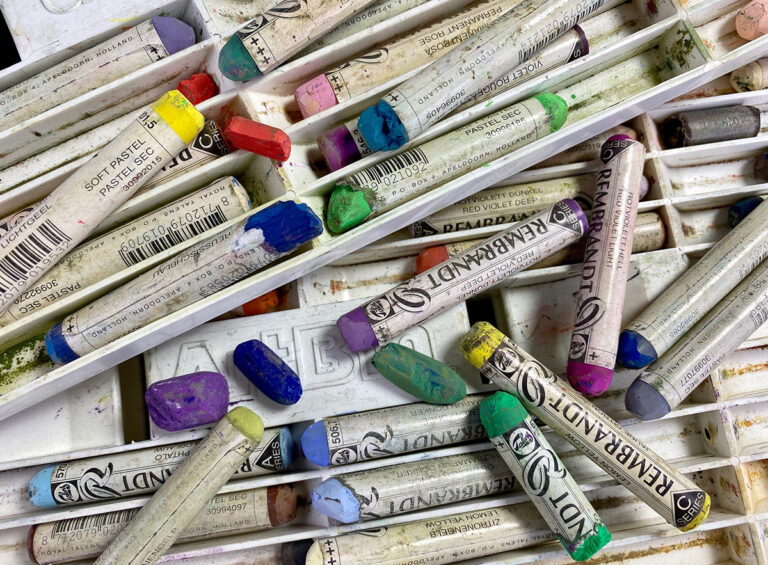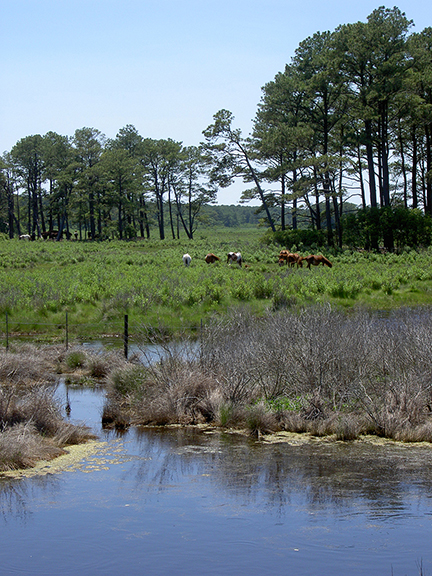 I'm a fair weather plein air painter. I know that is blasphemy for me to say that as an artist, but it's true.  
I was plein air painting in Chincoteague, VA, a few years back. En plein air is French for in the outdoors.  The Impressionists painted outdoors, capturing their "impressions" of a particular location and its light. 
You can always take a photograph of a scene.  This is great and I often do, but it is just an inspiration for your art to come. Plus, it has none of your personality.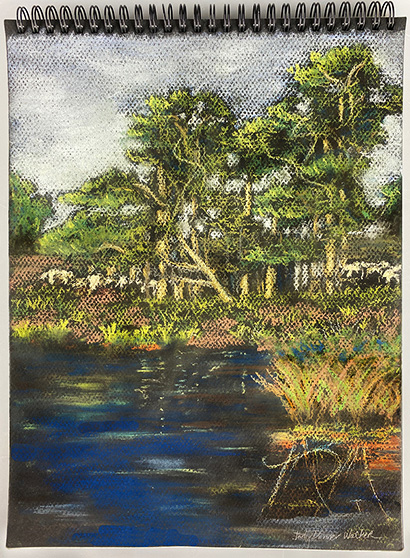 Anyway, Chincoteague is a beautiful and serene location. So, I got up early (not a typical thing for me to do) and drove out to do some plein air painting in the early misty morning.  I tried so hard to sit and capture this moment with my pastels. Nature just would not cooperate.  Between the 99% humidity of June and the million mosquitoes flying directly at my face, I found it was hard to sit calmly, quietly in the moment and sketch.   The mosquitoes were making it impossible for me.
Instead, I sought sanctuary in my air conditioned car with the windows rolled up. Ahhh, peace and sketching at last…
I do love sitting in nature sketching… but often it's from the comfort of my car.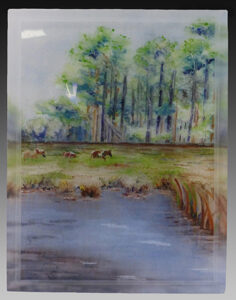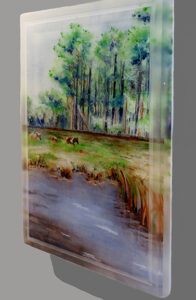 Read more of Jody's posts